New York Times Bestseller
THE DEEPEST SOUTH OF ALL
Natchez, Mississippi, once had more millionaires per capita than anywhere else in America, and its wealth was built on slavery and cotton. Today it has the greatest concentration of antebellum mansions in the South, and a culture full of unexpected contradictions. Prominent white families dress up in hoopskirts and Confederate uniforms for ritual celebrations of the Old South, yet Natchez is also progressive enough to elect a gay black man for mayor with 91% of the vote.
Much as John Berendt did for Savannah in Midnight in the Garden of Good and Evil and the hit podcast S-Town did for Woodstock, Alabama, so Richard Grant does for Natchez in The Deepest South of All. With humor and insight, he depicts a strange, eccentric town with an unforgettable cast of characters. Part history and part travelogue, The Deepest South of All offers a gripping portrait of a complex American place, as it struggles to break free from the past and confront the legacy of slavery.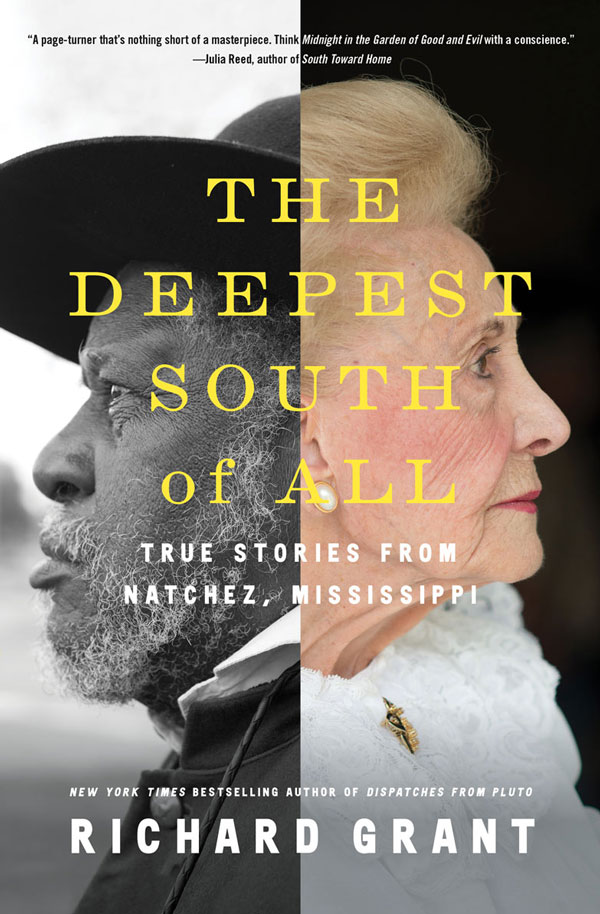 "The truest book about the Mississippi Delta since Rising Tide."
 (Tony Horwitz, author of Confederates in the Attic)
"[Grant] succeeds, and with flair. His empathic manner, reportorial talent and eye for the unexpected detail make this a chigger-bitten trip that entertains as much as it informs."
(The New York Times Book Review)
"Readers with an appetite for a deep-fried version of A Year in Provence will find much to sate them here. … [Grant is] like a deeper and way funkier version of Peter Mayle. … it's the individual voices and anecdotes he records that give Dispatches from Pluto its dissonant lilt and outré charm."
(Jonathan Miles Garden & Gun)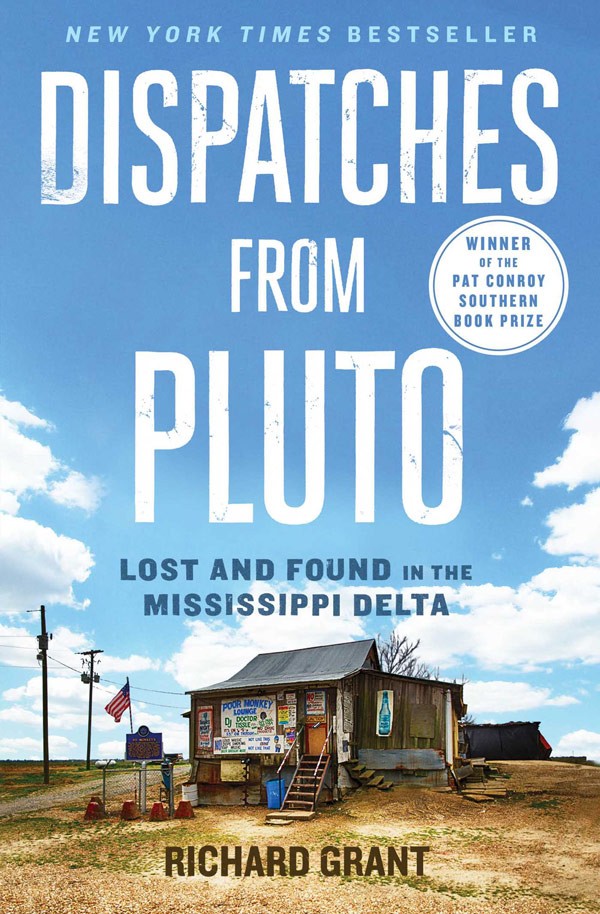 CRAZY RIVER
NO ONE TRAVELS QUITE LIKE RICHARD GRANT and, really, no one should. In his last book, the adventure classic God's Middle Finger, he narrowly escaped death in  Mexico's lawless Sierra Madre. Now, Grant has plunged with his trademark recklessness, wit, and curiosity into East Africa. Setting out to make the first descent of an unexplored river in Tanzania, he gets waylaid in Zanzibar by thieves, whores, and a charismatic former golf pro before crossing the Indian Ocean in a rickety cargo boat. And then the real adventure begins. Known to local tribes as "the river of bad spirits," the Malagarasi River is a daunting adversary even with a heavily armed Tanzanian crew as travel companions. Dodging bullets, hippos, and crocodiles, Grant finally emerges in war-torn Burundi, where he befriends some ethnic street gangsters and trails a notorious man-eating crocodile known as Gustave.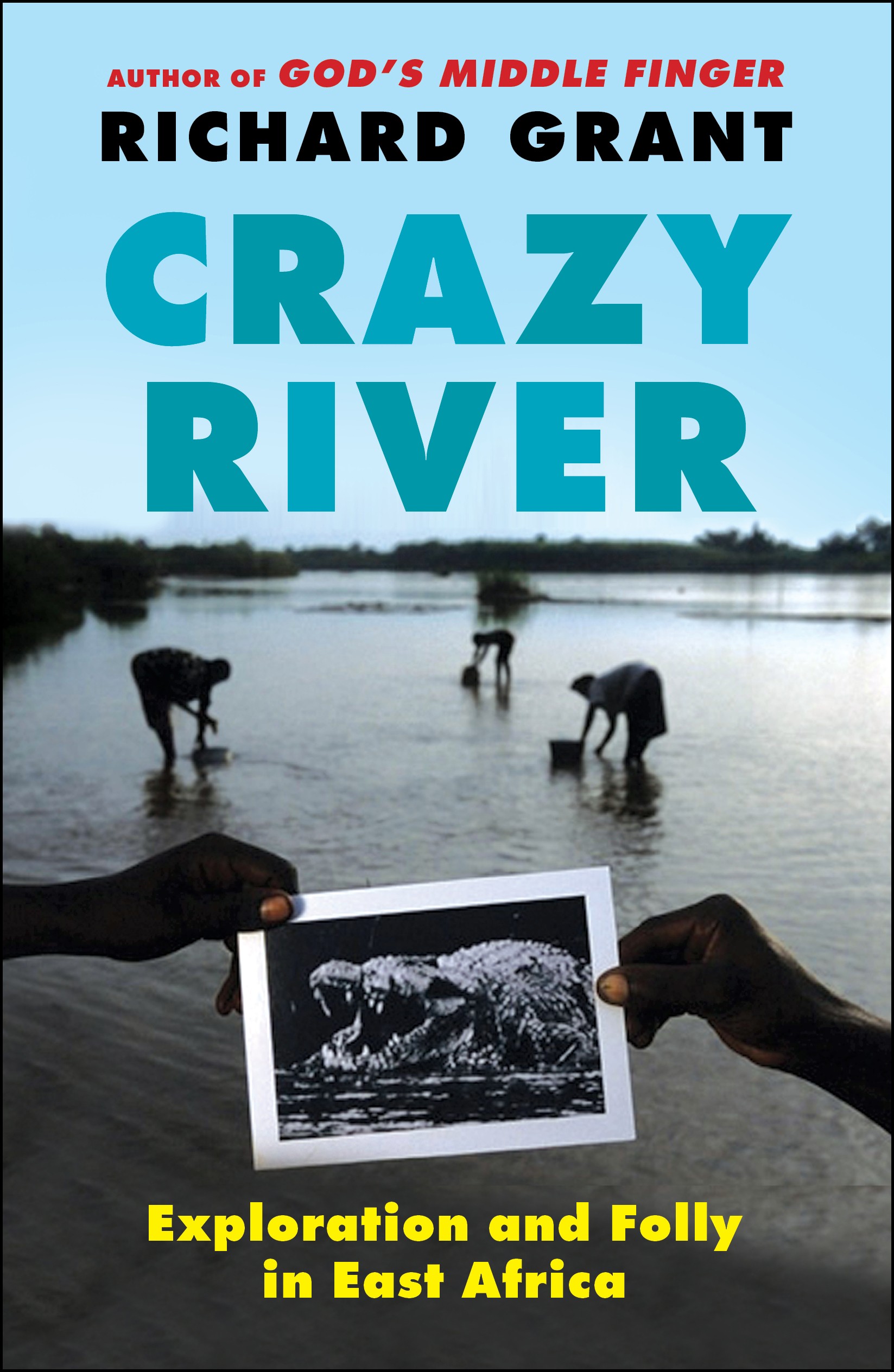 GOD'S MIDDLE FINGER
"A reportorial tour de force, with a cast of characters straight out of a Cormac McCarthy novel." — The New York Times
"This is exactly the book you're hoping for when you pick it up: a crazy, sprawling story so well-written, you can't decide whether to keep reading or go to Mexico to see for yourself. Keep reading: You have an extraordinary book in your hands."
— Sebastian Junger, author of The Perfect Storm
"Grant is the finest kind of travel narrator; though fully cognizant of the dangers and foolhardiness of his obsession with this land, he throws himself into crazy situations and narrates with unflappable charm and humor." — Publisher's Weekly (starred review)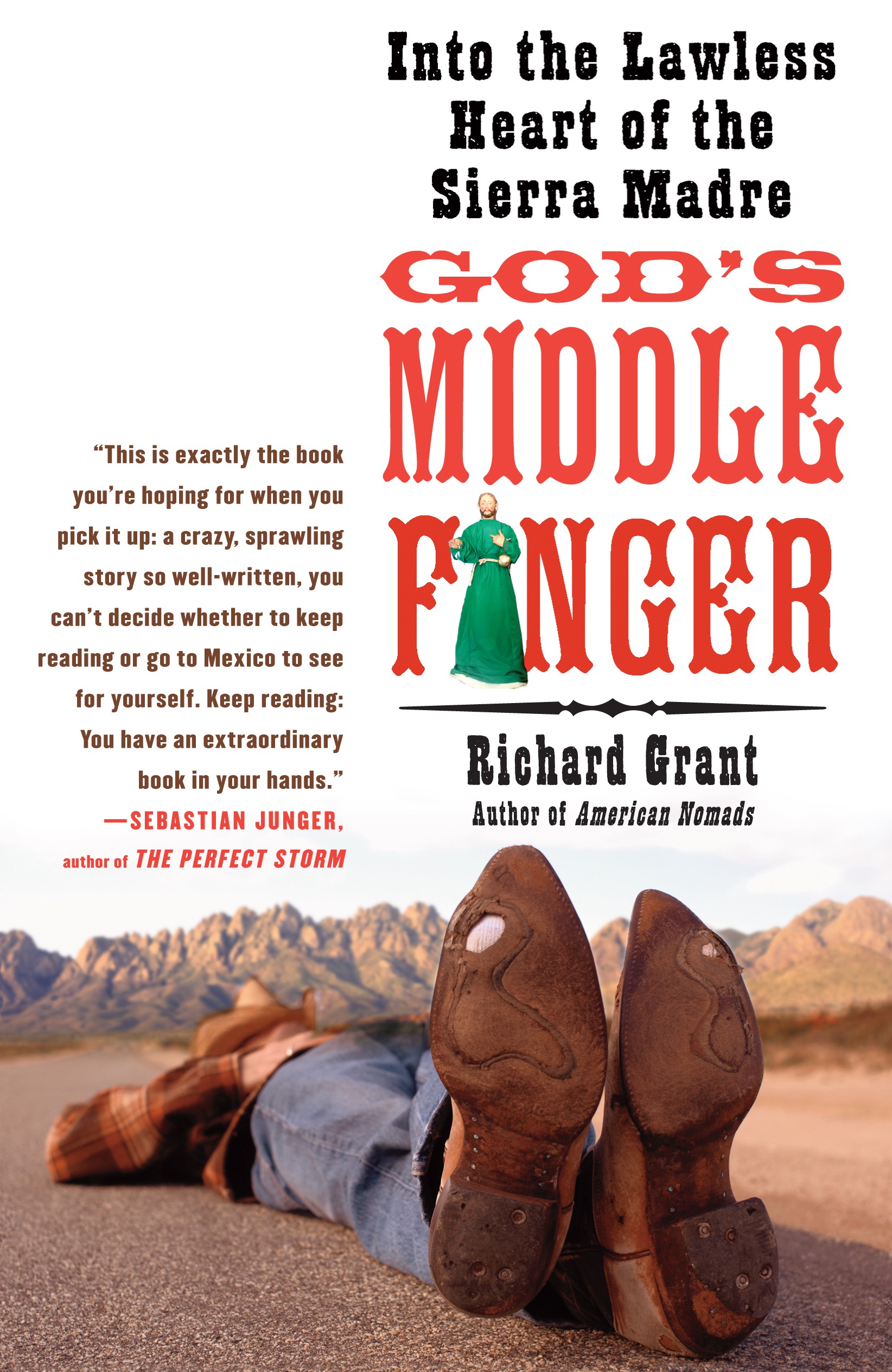 AMERICAN NOMADS
Grant, an English writer who has written for GQ and Esquire, has penned a travelogue par excellence, cloaked in the robes of a sociological examination of the American nomad. Resolved to leave his own sedentary life, the author spends time with an assortment of truckers, rodeo cowboys, RV-ers, and wanna-be Indians (usually white computer geeks looking for escape). […] This is a wondrous essay, documenting a style of life that eschews government authority–property taxes, drug laws, gun laws, nudity laws, truancy laws, and sexual age-of-consent laws. For all the problems inherent in such a lifestyle, readers may still fantasize about what life could be like away from the rat race.
— Allen Weakland for Booklist
On the Road. Fear and Loathing in Las Vegas. Leaves of Grass. Walden. Melville's Mardi. Junky. Anything by Allen Ginsberg, Frank O'Hara, Ken Kesey or Dr Timothy Leary. Johnny Cash's "Folsom Prison Blues". Even, say, Toby Litt's Beatniks. If you enjoyed any of these, you will probably enjoy Richard Grant's Ghost Riders: Travels With American Nomads.